Warrior King Masculinity: How to Harness the Power of Your Dark Side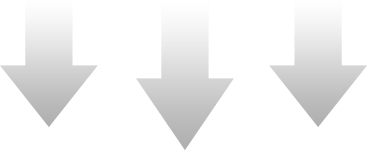 Get Your Free "Warrior King Masculinity" Cheat Sheet
ENTER YOUR BEST EMAIL ADDRESS BELOW TO GET YOUR "WARRIOR KING MASCULINITY" CHEAT SHEET, COMPLETELY COMPLIMENTARY

We value your privacy and would never spam you
I've been talking about my upcoming Rock-Solid Relationships and Masculine Mastery courses, and I wanted to gift you something very special.
In this video is one of the most powerful exercises for "waking up" your dark side masculinity, so any woman you're with feels incredible desire for you as a man.
It shoots your testosterone up (for real, you can measure this), and it reunites you with that "Warrior King" energy that tends to leave us once we've been a relationship a while... or even if you're single and have been stressed out too much lately.
You may wonder why I'm giving this away if I have Rock Solid Relationships and Masculine Mastery about to be released.
The reason is that... as powerful as this gift is that I'm giving away in the video... the version I give in the actual course is 10x better and you can execute it at any time.
This is what gives you that masculine power that not only satisfies your woman... but makes you the kind of man that other people on the street get out of the way for.
It makes you the kind of man where people just treat you differently.
For example... your boss might walk by your cubicle, planning to drop a stack of extra work on your desk... then just SENSE that this is not a good idea... and think to himself, "I'll give this to some other guy instead" and keep walking.
And it's the kind of smoldering energy that women nearby at the bar can't help but notice... and it makes them just stare alluringly your way.
What I want you to do is set everything aside... watch the video... and then do the exercise.
Afterwards, I'm going to have you write down something in the comments below the video.
I will read every one.
I will respond to as many as I can (first come, first serve).
Looking forward to your results.
Dr. David Tian
P.S. – I'm taking this video down pretty soon so I would go watch it right now.
QUESTION: "How would your life be different if you consistently cultivated control of your Masculine energy?"

LEAVE A COMMENT AND
JOIN THE DISCUSSION BELOW
77 responses to "Warrior King Masculinity (RSR V3)"