"The Girlfriend Game Trap" - Don't Be Friend Zoned By Your Woman (Most Guys Make This Same Mistake)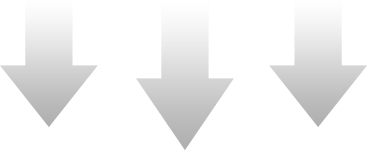 Get Your Free "Girlfriend Game Trap" Cheat Sheet
Enter your best email address below to get your "Girlfriend Game Trap" Cheat Sheet completely complimentary

100% secure, privacy guaranteed
STOP TRYING TO "GAME" YOUR GIRLFRIEND.
Did you know you can get friend zoned by your girlfriend... or even your wife?
It sounds too tragic to be true, but it happens.
Sex with your girlfriend or wife becomes just boring... You're stuck in this grey zone... a blah kind of relationship where it's the same old, routine... and you know the zest is almost completely sucked out.
For some it's a long, dull, sinking... and for others, it blows apart in cheating or a nasty breakup that you can't help but feel you could have prevented.
Or, she starts withholding sex... or trying to "bargain" with it... or doesn't respect you as a man anymore.
This is what happens when try to GAME your girlfriend or wife, instead of internalizing Rock Solid Relationship mindsets.
Yes, even if you're single, you need to be working on this for several reasons.
First, you can only keep up an "act" for so long.
Yeah, you can get laid with plenty of women with the same "closing date" plan... but once you find the woman you want to spend some more time with, you'll quickly find that the 'jig is up' and that she's noticed the cracks in your exterior and can no longer trust you to be her long-term lover or partner.
She might dump you, cheat on you, or just put you on ice in a sad "relationship friend zone" where you hold hands and cuddle and kiss, but there's zero passion and rarely any more sex, no matter how bad you want it.
Also, there's the fact that you're never really "done" with improving yourself... including once you have a girlfriend or wife.
There's something called the "Once and Done" Myth, where men believe, "Oh, once I have sex with a girl and make her my girlfriend and then wife, I'm SET. I can just work on my business. And the relationship game is just automatically taken care of."
As much as every movie in Hollywood promotes this "happily ever after" myth, the real truth is that it takes actually some careful effort to have an amazing relationship... one where both you and she are exquisitely happy with each other AND have amazing sex and passion that never gets old.
This is something you have to start BEFORE you need it... because once you're in a relationship, you're in damage control if you don't know this.
Oh and if you're in a relationship already, you definitely need to watch the video above because you may be just weeks from some serious trouble otherwise.
When you watch the video above, please give your comments and questions here. I'll read every one and answer as many as I can!
Best,
David Tian, Ph.D.
P.S. – Check your email very carefully the next few days because I'll be sending you some incredible tips on how to rewire your brain so it's as easy as possible to keep your woman enraptured with your masculine edge.
QUESTION: "When was the last time YOU fell for one of these Myths or The Girlfriend Game Trap?"

LEAVE A COMMENT AND
JOIN THE DISCUSSION BELOW
89 responses to "The Girlfriend Game Trap (RSR)"