Registration For The Legendary Coaching Group Closes In...
Haven't Joined The Legendary Coaching Group Yet?
Welcome to our 2021 Breakthrough Challenge Concierge Page!
This challenge is going to transform you! With the world changing so rapidly, right now is the time you must decide who is in control of your success.
Will you let the fear of the uncertain future dictate your path, or will you gain the strategies, mindsets, and tools to control your OWN happiness and fulfillment?
With LIVE trainings every for day for an entire week on the exact steps you need to reach your potential in life, you'll be fully prepared to breakthrough to the next level for YOU.
Even in times of great uncertainty, we have the power to breakthrough to exponential growth in our lives, reprogram our minds, and live a life of fulfillment, happiness, and love.
If you want to discover how to break out of the comfort zone you're stuck in and level up your life in a massive way, then you must join my new 5-Day LIVE Challenge.
IMPORTANT: This is your 2021 Breakthrough Challenge Concierge Page… so go ahead and add it to your bookmarks. This is where my team and I will post challenge updates, downloads, and extra bonus content.
One more thing. If you're new to my work, click the banner below to familiarize yourself with the work I've been doing the past several years with tens of thousands of people from over 87 countries.
Challenge Dates & Times
DATES: Daily from Monday, October 18 to Friday, October 22
TIME: 8 am New York/ 12 pm London/ 8 pm Singapore/ 11 pm Sydney
Click Here to convert to your local time.
Don't Miss a Thing
Click here to join our Facebook group
After you join the Facebook group, introduce yourself by telling us your name, where you're from, and why you're joining the Breakthrough Challenge 2021.
See how you've contributed to the group, and inspire others to step up!
Scroll down for the rest of the step-by-step instructions...
Here's How To Take Part In The Challenges, So That You Can Get Your Big Breakthroughs, Inspire Others, And Win Prizes & Awards
GO LIVE TO DO YOUR VIDEO INTRODUCTION
Say hello to your Challenge community. It may be uncomfortable to do Live Video in the community... but it's important for your results!
During the Challenge you will need to do Live Video in the facebook group to submit your challenge action steps.
So it's crucial to take this step now - to start getting comfortable with it - by doing something much easier 🙂
This is all you need to do. Start your Live Video and introduce yourself to the group.
Use this simple formula to make it easy (but feel free to improvise!):
A. Tell us what your name is
B. Tell us which city or country you are in (We've got members from all over the world!)
C. Tell us why you joined the 2021 Breakthrough Challenge!
That's it 🙂
We're all in this together - so you should see many others doing this. Please cheer them on. This simple action will help us get to know each other before the Challenge officially starts!
Need some inspiration? Click on the "Live Video Intros" in the Topics section
NOTE: This step isn't recording a video and then uploading it. We're looking for "in the moment" authenticity for the Challenges - to make it more real for everyone. This step is designed to get you used to GOING LIVE. So please step up and have courage. Remember that everyone is in the same boat, and just click the go live button. If you need to know how to go live on Facebook, click here for Facebook's explainer page.
SEE HOW YOU'VE CONTRIBUTED TO THE GROUP & INSPIRE OTHERS TO STEP UP!
It's no small thing to submit a live challenge. You motivate others who see you step up. And you in turn can get a lot of encouragement form your challenge family when you submit your live videos. This may sound small, but it's what will make the challenge that day translate into real results for you.
So we challenge you to go ALL IN, lifting everyone up with your motivation, encouragement, and support!
During the 5-Day Live Challenge, the top two overall contributors — as measured by the Facebook Group Insights scoreboard — will win the biggest prizes. Facebook publishes these group analytics, which we'll share with you at the end.
The little things count. Everything from…
+ Going live in the group to share your action steps and inspire others
+ Liking people's posts to encourage them
+ Commenting on people's posts with appreciation to support them in taking action
+ Posting your own action sheets, updates, questions, or sharing about your breakthrough journey so far
NOTE: Of course, this isn't spam or annoying posts or anything that goes against our community Rules. Facebook's analytics does a good job of ranking activity by how it contributes to the community. As long as you're positive, it'll reflect in the rankings. So get going and support your fellow challenge buddies!
TAKE ONE ACTION STEP EACH DAY TO COMPLETE THE CHALLENGE
During the Live Video Training for each day of the Challenge, we'll be revealing the Challenge Action Step for that day, along with an accompanying PDF action sheet.
Think about your answer to the "Challenge Action Step" for that day. Write down your thoughts, if that helps. When you're ready, go live inside the Challenge group, and share your answer through your Live Video.
As long as you post your submission for that day's Challenge before 6 am EST (Eastern Standard Time), which is two hours before the Live Training each day, you'll be considered for the Bonus Prizes that day! You have practically 24 hours to enter your submission.
Then, check in at the next day's Live Video Training to see if you were selected as a day's Challenge Winner!
Each day, David Tian and the Aura Team will be selecting two winners from the previous day's Challenge by 6 am EST.
The selection criteria are designed to reward you for taking action that leads to breakthrough. The criteria include:
i) Did you go ALL IN?
ii) Does your answer make use of the day's training to maximize results?
iii) Does your Live Video inspire, motivate, and lift up yourself and others?
Encouragement, support, and accountability through your posts and comments make all the difference.
REMEMBER TO HAVE FUN & MAKE FRIENDS!
By posting your Live Videos, you'll also find you'll start to make connections with like-minded peers in the group. It's totally natural, as others will be able to put an authentic face and voice to the username, see what your goals are, and how you are working towards them. So view this as a fun way to make new friends with similar goals. Everyone in the  Breakthrough Challenge has similar goals. So set aside your doubts or hesitation. They're normal and everyone's feeling them. But once you get in the habit of taking action with the Challenges, you'll find everything becomes simple and natural!
Go LIVE in the Challenge Community and Share Your Answer to This Question:
"What's the OLD story ruling your life and your NEW story that will transform your life?"
Go LIVE in the Challenge Community and Share Your Answer to This Question:
"What are the 3 things you can be grateful for in your daily life, including at least one simple thing?"
Go LIVE in the Challenge Community and Answer This Question:
"What is your highest level of positive intent?"
Go LIVE in the Challenge Community and Answer This Question:
"Who you are grateful for and why?"
CHALLENGE WINNERS - DAY 1 TO 5
Awarded to the Top Two Live Challenge Submissions Posted by 6 AM EST (Eastern Standard Time) Each Challenge Day
Prize 1
In this 8+ hour video course, featuring guided meditation exercises, you'll discover how to connect to your masculine energies. Core reveals what real masculinity is and how you can tap into your masculine core, so you can become the powerful person you're meant to be. This means, unlike most men today, you'll no longer be wasting your time trying to living up to society's superficial, toxic idea of masculinity. Instead, you'll live a life that feels right to YOU and enjoy a happy, vibrant, and fulfilling life.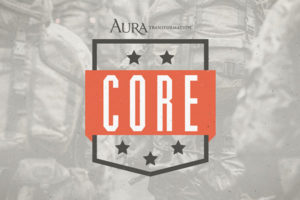 Prize 2
Conversation Vortex reveals everything you need to charm attractive women with your words. Featuring over 6+ hours of course videos, audios, and PDF worksheets. This proprietary, step-by-step program has been tested for over 10 years with hundreds of students from all over the world.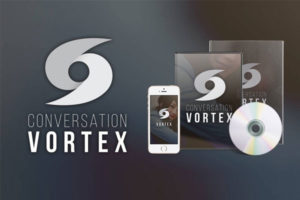 Prize 3
The Perfect Date System reveals how to smoothly make the critical transition that moves a date from "mundane" to "fun" to "sexual." This key skill that most other men will NEVER master is the SECRET to forever avoiding boring dates that "go nowhere." Featuring over 6+ hours of digitally recorded video, audio, PDF worksheets, and includes an easy to understand, quick-start Perfect Date Handbook that dives into the deeper concepts and techniques behind the system.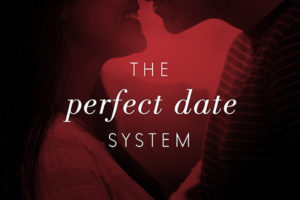 Prize 4
The weekly training inside the Legendary Coaching Group will give you the skills and mindsets to attract the right women for you, master your emotions, discover your life purpose, crush your goals, overcome your limiting beliefs, plus much more. The Legendary material covers all the key areas of life including dating, relationships, social skills, motivation, emotional intelligence, happiness, confidence, focus, lifestyle, and more. Everything you need to live a fulfilling life. Legendary comes with live video coaching sessions with David Tian every week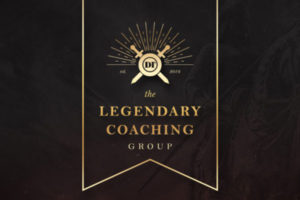 Surprise Bonus Prize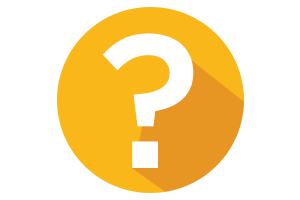 2021 BREAKTHROUGH CHALLENGE TRAINING VIDEO REPLAYS
Available Here
Registration For The Legendary Coaching Group Closes In...
Haven't Joined The Legendary Coaching Group Yet?
© Copyright 2009 - 2023   |   David Tian Ph.D    |   All Rights Reserved