Find Fulfillment and Access Your True Potential with this 15-week LIVE
small group virtual coaching program
23 May – 29 August 2023
Introducing "Unlock Your Inner Strength"
This LIVE 15-week small group virtual coaching program is led by David Tian, Ph.D., with over 16 years experience as a therapist and life coach. Through this program you will discover how to uncover your true self, find unconditional love for yourself, master your emotions, and find fulfillment and purpose in life - all while being coached in weekly live training sessions led by Dr. Tian himself!
For many men, processing their emotions and understanding why they think, feel, and behave the way they do can be a daunting challenge. It often seems like a never-ending cycle of confusion and frustration, without any real way to make progress.
The art of understanding why we're wired the way we are, and yet, finding ourselves powerless to do anything about it -- like being handed the key to a locked door, but realizing too late that the key won't fit.
We all know the feeling, guys. Trying to make sense of the jumbled mess that is our thoughts and emotions, without any roadmap to guide us, like wandering in a dense jungle without a compass. Frustration, confusion, and hopelessness are all part of the journey. But wait, it gets better. Trying to change our behavior, based on this newfound knowledge, all by ourselves? It's like trying to assemble a puzzle with missing pieces.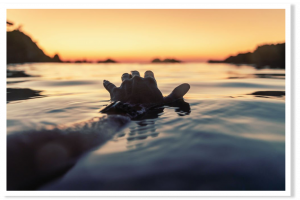 When we learn psychological theory but are unable to apply it practically in our lives, it can feel like we're going nowhere. Like reading a sex instruction manual but never actually having sex. Sure, you know intellectually how it's all supposed to work, but you never get to experience the real thing.
Experiential knowledge is key to helping us unlock the potential of our emotional lives, allowing us to work through difficult emotions... discover deeper purpose in our lives... and uncover our true selves.
This feeling of being stuck can get worse because society expects men to act tough and do it themselves. Some men feel too ashamed to admit they need help. But here's the thing, guys, seeking help when you need it isn't a weakness, it's a strength.
Otherwise, these men might feel like they can't express themselves, or they might be unable to access their deeper emotions at all. When men only rely on what they know intellectually instead of diving deeper into what they can access experientially, they end up unequipped to deal with tough emotions.
This can cause them to disconnect from their feelings entirely instead of dealing with them directly. This disconnectedness from their emotions can lead them towards further disengagement from their lives as a whole.
Don't let society's arbitrary expectations hold you back. Emotions are complicated, and it's ok to not understand them fully. Diving deep into what you know experientially, rather than relying on abstract theory, is key to unlocking your full potential.
So many problems come from trying to learn psychology without knowing how to apply it effectively in real life. This is why it's so important for men to seek out professional help when they feel overwhelmed or unable to think through their issues on their own. A supportive coach who's gone through it all before can help you understand your thoughts, feelings, and behaviors... and provide you with the tools needed to lead a more powerful life, break free from old patterns, gain greater insight into yourself, and ultimately unlock your true self and purpose.
That's why I created Unlock Your Inner Strength.
Through Unlock Your Inner Strength's 15-week virtual small group training program led by David Tian personally, you'll unlock your inner strength, uncover your true self, find unconditional love for yourself, master your emotions, and discover fulfillment and purpose in life - all while receiving personal coaching from Dr. Tian himself! Join today for an unforgettable journey towards self- mastery!
Why Unlock Your Inner Strength?
Unlock Your Inner Strength is an innovative, powerful, and transformational 15-week virtual small group training program that helps men discover the strength of their emotions, mind, and true self.
Picture this: after completing the program, you'll be a master of your mental and emotional states, armed with tools, strategies, and methods to navigate life's challenges with confidence and ease. Say goodbye to hesitation and fear – you'll finally be able to access your natural courage, express your emotions effectively, and enjoy meaningful, fulfilling relationships.
When faced with difficult situations, you'll be better equipped to respond in a calm, assertive manner rather than react out of anger or frustration. The unconditional love that you find within yourself during this program will give you the boldness to take risks and go after what truly brings meaning to your life. You'll no longer be afraid of failure because you'll understand in your core that failure is often a necessary part of growth and learning.
And the best part? You'll discover a newfound strength within yourself that you never knew existed.
Not only will Unlock Your Inner Strength enable you to master your emotions but it will also help you connect more deeply with others. By connecting with yourself on a higher level, you'll start feeling more connected to others and to the universe, as well as more connected to all parts of yourself, leading to consistent feelings of joy, love, and peace that transcend the capacity of words to explain.
I'm a certified IFS Therapy practitioner with over 16+ years of experience as a therapist and life coach. I've worked with hundreds of thousands of students from over 87 different countries. I'm trained in advanced Dialectical Behavior Therapy (DBT), Schema Therapy, Cognitive Behavioral Therapy (CBT), Acceptance Commitment Therapy (ACT), Gestalt Therapy, Neuro-Linguistic Programming (NLP), Tony Robbins-Cloe Madanes Coaching, Psychodrama, Existential Therapy, and many more evidence-based methods.
I've dedicated my life to helping people find unconditional love, gain mastery over their emotions, and discover fulfillment and purpose in life. And my approach is rooted in empirically verified methods and scientific research - my methods have been peer-reviewed and published in Tier 1 academic journals.
I'm passionate about showing people step-by-step exactly how to unlock their inner strength so that they can live lives worth living. Through my virtual small group training program - Unlock Your Inner Strength - I empower people to become the architect of their own lives by providing the necessary guidance on how to manage difficult emotions, cultivate self-awareness, strengthen relationships with others and themselves, and create meaningful lives full of fulfillment.
The 15-week program is for those looking for a deeper dive into understanding their mind, self, and emotions. It's an intensive but rewarding journey to explore your inner world, so that you can gain control over your emotions instead of letting them control you.
Our group members learn practical strategies to build self-confidence and resilience; develop emotional intelligence; make smarter decisions; set better boundaries; communicate more effectively; foster greater self-compassion; reduce stress levels; increase happiness; and ultimately become fully integrated with their higher selves.
What You Get with Unlock Your Inner Strength
Weekly live coaching for 90 minutes each week for 15 weeks.
For 15 full weeks, the program offers 90 minutes of live small-group coaching every week to give members personalized guidance on how to make lasting changes in their lives. The program curriculum provides expert support, while having the flexibility to accommodate slower starters or those who need more accountability and follow-up. Anyone who sticks with this comprehensive program can discover how to access their inner power and unleash their potential.
1:1 personal coaching in a group
With Unlock Your Inner Strength, you'll get direct 1:1 personal coaching from Dr. Tian in a group for 15 weeks. Each week, you'll get personalized guidance on how to make changes that will stick and create lasting transformation in your life.
Weekly personalized assignments
Members receive weekly weekly assignments tailored to each participant's progress, allowing them to maximize their development of inner strength in the program.
Private group chat online
With Unlock Your Inner Strength, you'll have access to a private group chat online with direct access to Dr. Tian and the other members. The forum will provide you a safe space to ask questions, share experiences, gain perspective, and offer encouragement.
Personal accountability partner
As part of the Unlock Your Inner Strength program, participants are paired with another member of the group who will support them and hold them accountable to their goals. With this type of connection, group members create a strong sense of community and collaboration that will help them stay motivated and committed to achieving their goals throughout the 15-week program. Additionally, having someone to turn to when facing challenges or obstacles is essential for any successful transformation journey.
Special Bonus Course Worth $500.00+
Emotional Mastery is step-by-step system to transform, regulate, and control your emotions... so that you can master yourself, your interactions with others, and your relationships... and live a life worth living. Emotional Mastery is guided, transformational program that will show you how to develop deep emotional mastery and the psychological resilience that goes with it. It takes no more than an hour or two a week.
Here's what included in this bonus course:

  2+ year program in emotional mastery drawing on the best evidence-based psychotherapy methods

Over 50+ modules of step-by-step video, audio, and written lessons in our beautifully organized membership site and mobile app

New meditations released every week for 2+ years for you to develop your self-mastery

Bonus within a bonus: HEART course! 6+ hours of video seminars, guided meditation exercises, downloadable PDF action sheets on how to cure your neediness so you can attract a great partner and enjoy a relationship full of passion, love, and connection.
Are You Ready to Unlock Your Inner Strength?
Imagine being able to finally feel confident, calm, and comfortable in your own skin. Joining Unlock Your Inner Strength is the start of a journey towards reclaiming your personal power and creating lasting transformation in your life.
You'll get 15 weeks of personalized coaching from Dr. Tian in a group setting, allowing you to make changes that will stick and access greater inner strength. Through weekly assignments tailored to each individual's progress, you'll maximize your development and gain clarity on your goals. With the help of an accountability partner, you'll be held accountable for your goals and have someone to turn to when facing challenges or obstacles.
As you move through this program, you'll find yourself becoming more aware of the emotions and thoughts of the various parts of you. You'll also develop better self-regulation skills and improved resilience when facing difficulties. You'll notice how much easier it is to manage stress levels. You'll access a natural sense of courage, confidence, and calm in relating to yourself and others. You'll find that relationships with friends and family become more meaningful over time as your ability to connect with others deepens and expands.
By the end of this program, you'll have gained a newfound sense of strength within yourself to guide you towards living the life that's truly meant for you - one filled with greater joy, power, and love than ever before. Moreover, you'll have uncovered your True Self and discovered deeper meaning in life.
These are just some of the benefits this powerful program can provide - come join us today and Unlock Your Inner Strength!
Tuesdays 6:30 – 8:00 PM
(Pacific Standard Time)
23 May – 29 August 2023
4 monthly installments of
700 USD
Wednesdays 8:00 – 9:30 AM
(UK Summer Time)
24 May – 30 August 2023
4 monthly installments of
700 USD
Q: When will the coaching sessions be held?
A: Currently, there are two groups available. Each group runs the full 15 weeks and each group session lasts approximately 90 minutes. Join the group that's best suited to your schedule.
Here are the two group meetings times:
TUESDAYS
MAY 23 – AUGUST 29
6:30 – 8:00 pm Los Angeles (PST)
9:30 – 11: 00 pm New York City (EST)
9:30 – 11:00 am next day in Singapore
11:30 am – 1:00 pm next day in Sydney
WEDNESDAYS
MAY 24 – AUGUST 30
8:00 – 9:30 am London
9:00 – 10:30 am Berlin
3:00 – 4:30 pm Singapore
5:00 – 6:30 pm Sydney
Note: You can use this Time Zone Converter to convert to your local time zone.
Q: How much time will this take?
A: The program features 15 weeks of weekly group coaching sessions that typically last 90 minutes. In addition, each week you'll be expected to spend another 2-3 hours to listen to meditative exercises, watch pre-recorded lessons, read key book chapters or articles, or perform solo experiments. Expect a time commitment of an average of 4 hours per week. While these are the minimal time commitments, programs like this one aren't measured in time. They are measured in commitment, vulnerability, and courage. If you enter this experience with an open heart and a willingness to set aside a mindset of scarcity, you'll find that it will save you far more time than it takes.
Q: How many participants will be in each group?
A: David Tian will be leading a small group of 6-12 participants through fifteen weeks of intensive work.
It will be direct one-on-one deep work with Dr. Tian in a group setting, while giving you the tools, support, and insights you need to end your bad habits, curb your harsh inner dialogue, and experience unconditional love, joy, and fulfillment.
Q: How much personal access do I get to David Tian?
A: We can't promise any particular amount of time with Dr. Tian or any particular kind of attention. Each week, you will have a chance to ask your questions and interact with David. And most weeks, individual members will be selected for deeper 1-on-1 work with Dr. Tian in the small group setting. You'll also have a private group chat with Dr. Tian and the other members of the group, so you can connect and challenge one another on your journey.
Q: How long will it take before I see results?
A: The amount of time it takes to start seeing results depends on how much effort you put into the program. However, if you stay consistent with the assignments and utilize all of its resources, you should start seeing some positive changes in your life already within the first few weeks.
Q: What if I can't afford it?
A: We do not want members taking loans or going into debt to finance their tuition investment.
The pricing reflects both the quality of the training and coaching and the commitment level required of every person participating. The pricing also reflects the kind of tools and methods we will be covering – cutting-edge processes for life-changing transformation. We believe that for this kind of individual, the pricing is very reasonable and well worth the investment. We are seeking people willing and able to invest their money where it can make the biggest possible difference to their lives and future.
Q: What if I sign up and then need to drop out?
A: The integrity of the group is paramount so if you're committing to the process you need to be 100% in. So no, we don't offer a refund period or money-back guarantee for Unlock Your Inner Strength. Here are three further reasons: 1) The cohesion of the group and the relationships between its members are an essential element of the experience, and we don't want people coming and going. 2) You'll be challenged to go beyond your comfort zone, which requires a firm commitment to stay in it to the end. 3) Your results are proportional to what you have at stake, and money is one way of putting something at stake.
Q: Will this be offered again in the future?
A: We may offer it again some time next year, though it's not certain.
Q: Is this program only open to men?
A: Unlock Your Inner Strength was originally developed for men, and all the previous group members have been men. However, the program is not restricted to men only and can help anyone who seeks to master their emotions, access their true self, discover their life purpose, and find fulfillment and joy in life.
Q: Can I ask another question?
A: Yes, please do! If there's anything we haven't covered here, please don't hesitate to email us at support@auratransformation.org. We know this could be a considerable investment of time and money for you, and we want to give you everything you need to make your choice.
Together we can make meaningful changes that will last a lifetime! Join us on this journey of self-discovery and personal growth - you won't regret it. With our 15-week online small group training program, you'll be on your way to unlocking your inner strength in no time.
Ready to finally unleash the strength within you? Join us for Unlock Your Inner Strength and embark on a journey to self-discovery and growth. With our 15-week virtual small-group training program, you'll gain a crystal clear vision of your future path and make impactful changes that'll stick. Building trust in yourself and those around you, and experiencing unconditional love for yourself, is just the tip of the iceberg. You'll gain mastery over your emotions, find purpose and fulfillment, and transform into the supercharged version of yourself.
So don't wait! Each group is capped at 12 members. Once the seats are taken, that's it, we close the doors. So invest in yourself while spots are still open.
Register now and let's blast off on this epic journey to unlock your true potential!
After going through the 15-week program, I feel equipped with all the tools needed to take control over my emotions rather than letting them control me. Because of what we covered in this group, it's never been easier for me to find unconditional love for myself, especially when I need it the most. I've even uncovered my true purpose in life!

I believe that Unlock Your Inner Strength is perfect for anyone who fears being overwhelmed by their emotions or those who feels emotionally repressed, stunted, or numb. Through this program, you can learn how to unlock the strength within yourself and start living a more fulfilled life.

- Jon Flemming
I was so skeptical of the program at first, but I'm so glad that I pushed through my doubts and signed up. Unlock Your Inner Strength has helped me uncover the true version of myself and gain confidence in just being me! Thanks to this amazing group, I can now find fulfillment and joy in life and know that it doesn't come through achieving more, but through loving myself more.

- Mervin Tay
Unlock Your Inner Strength helped me gain clarity about who I am and what I want out of life. Through the weekly assignments and personalized guidance from David and the group members, I am now more self-aware than ever before! Plus, I feel like I made close friends from the experience, something which I haven't had since I was a child.

- Sanjay K.
Unlock Your Inner Strength has been an invaluable resource on my journey to emotional mastery. With the help of David and the weekly live coaching group, I was able to make meaningful changes in my life that have had a profound effect on how I think and feel.

- Louis Wu
The help from my accountability partner has been incredible on this journey. Together with the resources provided by the group, we've all made meaningful changes that I'm sure will last a lifetime. I'm so eternally grateful for everything David and the group have done for me!

- Carlos Santiago
Unlock Your Inner Strength is truly an incredible experience! In just 15 weeks, you'll access your true self, discover your purpose, and strengthen your relationships with yourself and those around you. If anyone is doubting themselves or wondering if they should take part in this journey – don't hesitate any longer - just join right away!

- Jesse Stephens